Cycling is a spectacular workout, leisure, and sporting activity. Besides being good at biking, to have an easy time on the road, you need a bike brand that provides a smooth riding experience. The market offers a wide range of bikes designed for women. That way, you do not have to strain or face other forms of discomfort. The variety gives you a chance to find a bike that best suits you for exciting cycling experiences.
If you are looking for the best women's road bike, you are reading the right article. Below is a review of the top four brands to consider for your next ride around the neighborhood.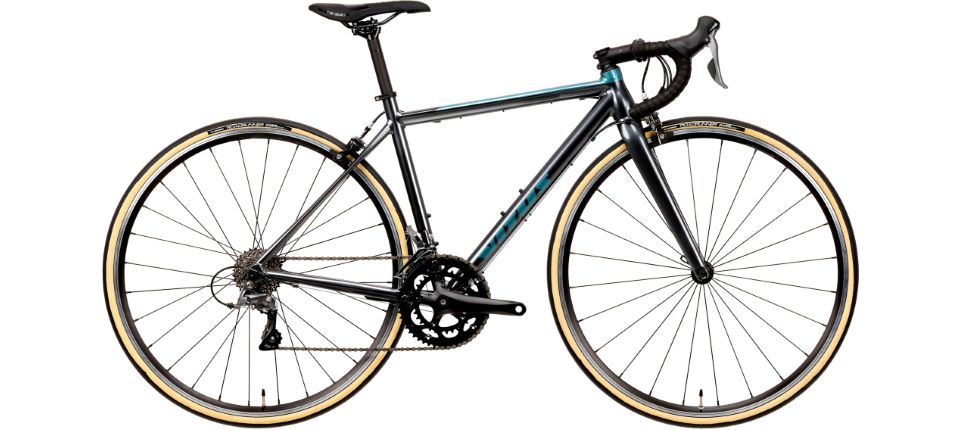 Vitus Razor is a road bike that is excellent for sportive cycling where speed is crucial, commuting and leisure cycling. The manufacturer designs it to have narrower handlebars, a female-specific seat, and shorter stem and ranks. That way, you get to enjoy a comfortable ride no matter how much distance you intend to cover.
Besides, this is a versatile brand usable on all-weather surfaces and roads, thus boosting convenience. That way, you do not have to buy separate bikes for different surface types. That is not all. Vitus is a stylish bike that will attract the attention your way. Who does not want a stylish, elegant bike to roam around town with? Those compliments make you feel great and smile as you ride on the streets.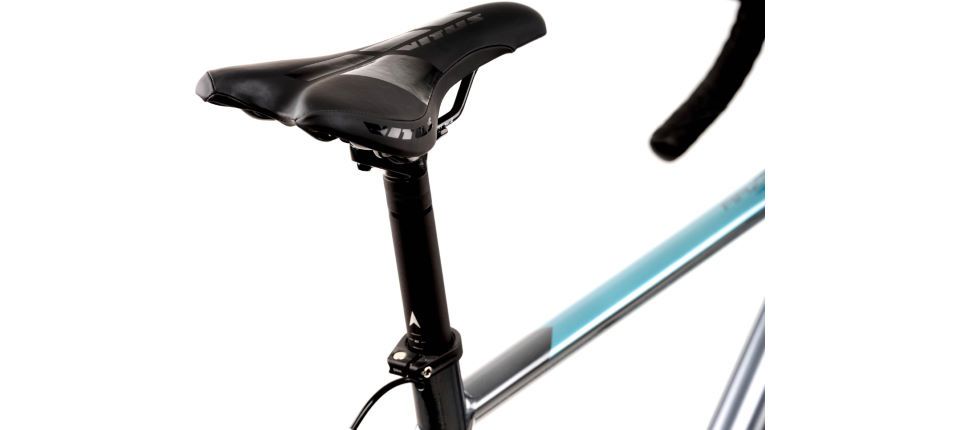 There is more that Vitus Razor provides besides style and women-specific design. For example, this brand is lightweight while sturdy at the same time. You want a road bike that does not derail your speed and provides a stable ride on the road. Vitus offers that.
It features a lightweight aluminum frame that ensures durability and sturdiness, a UD carbon fork that absorbs shock to prevent you from feeling the bumps on the road, and a Shimano Claris drivetrain. Shimano is a renowned brand in the bike industry for offering high quality, reliable bicycle parts to ensure stress-free, smooth biking at all times.
>>If you think you might need to go off-road sometimes, consider a women's hybrid bike
About construction, certified mechanics build, tone, and test Vitus Razor to foster quality and safety when riding the bike. They incorporate powerful caliper brakes on the model to enable you to make stops efficiently and timely. Enjoy excellent pace, control, and confidence when using this product. Besides, the drivetrain allows you to climb various terrains while the Tekro caliper regulates your momentum.
The modern geometry added in the design of this brand provides you with the agility and comfort you need while on the road. The Vitus wheels and Vee Road Runner tires offer speed and an excellent grip for stability during rides. On the other hand, the 16 gears add to the efficiency of this model. Regarding Vitus Razor's dimensions, the wheel size is 700c (622), while the tires are 700c×28c. The manufacturer provides a sizing catch to help you find a Vitus Razor bike size that suits you in every detail. There is also a 30-day test drive to enjoy in the UK.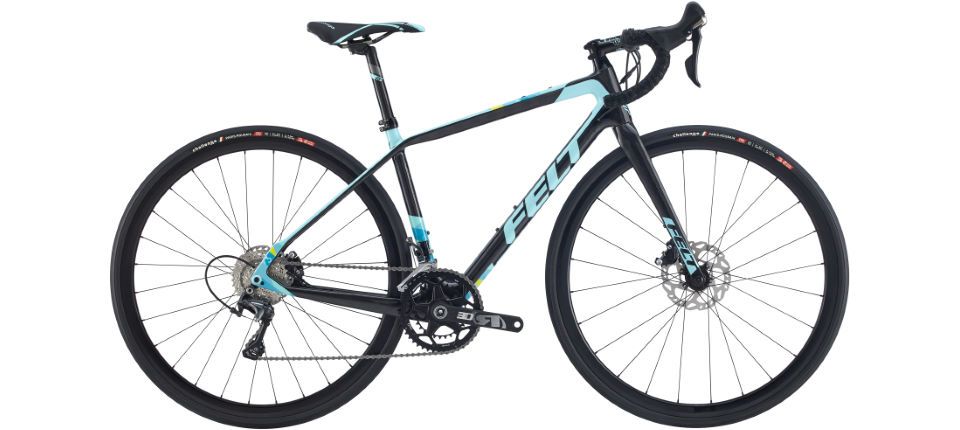 Unlike Vitus Razor that features an aluminum frame, Felt VR3W has a carbon frame and fork that contribute to it having the lightest chassis. Nevertheless, it has a slim, sleek look and incorporates parts from leading brands in the industry. Like the previous model, this product is built, tuned, and tested by highly qualified mechanics. You can be sure of your safety on the road. You also have a 30-day test ride to help you establish if the bike suits you or not.
Felt VR3W has a 22-gear Shimano Ultegra drivetrain with high quality, efficient shifters, and derailleurs. The 11-speed drivetrain allows you to get the gear you need for the ride with minimal effort. Besides, the gearing system is compact to let you manage steep climbs. With the plush tyres, you get adequate traction and control on any road surface.
The double chainset features a two-piece hollow ax construction. It has a stiffer, lighter rotor 3D design as compared to bikes with a square taper chainset. Felt VR3W also has Shimano hydraulic disc brakes that provide great stopping power downhill, thus boosting the efficiency of the bike. Besides, the dual-piston caliper supports even brake wear and high performance. Nevertheless, the index shifting feature provides the drivetrain an economical brake and gear lever while also ensuring smooth gear change.
To ensure a responsive, lightweight front, the mechanics include SuperLite stem and road bar in the bike design. It does not end there. The carbon fiber saddle post is also light and offers sufficient deflection to help you handle bad roads. The seat is comfortable to ensure long rides are fun and enjoyable.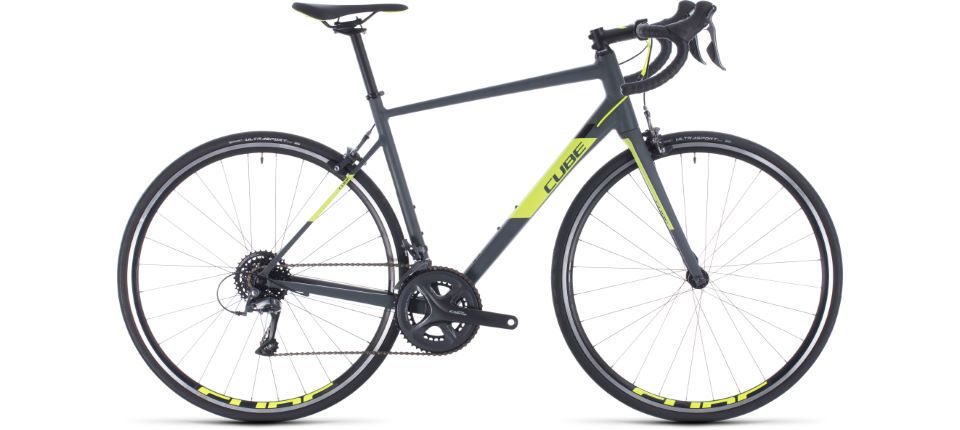 If you need women's bike with an aluminum frame, Cube Attain (2020) is another model to consider purchasing. It has yellow flash highlights that not only look spectacular but also increase your visibility on the road. Like the previous brands, this product is developed, tuned, and tested by skilled mechanics who understand what you are looking for. There is also a 30-day test ride to appreciate.
Besides the aluminum frame, the stiff, reliable full carbon fork increases the lightweight nature of the bike. It provides you the power, precision, and power you need to handle various terrains. Cube Attain comes with Shimano components to reassure you that you are investing in a good bike. It has a Shimano Claris drivetrain with eight gears and Shimano U-brakes.
The product has Continental Ultra Sport 2 tyres and Cube RA 0.8 wheels to provide you the stability and balance you need to enjoy your rides. The wheels and tyres also ensure consistent rolling while the brakes are fast-acting for extra efficiency. The CSL fork is durable and solid for a steady front that provides reactive and responsive cycling.
Besides, the saddle on this bike is comfortable to give you an easy time on any road surface. The seat post is 27.2mm, while the stem measures 31.8mm. However, the manufacturer designs the handlebars to be compact for added high performance.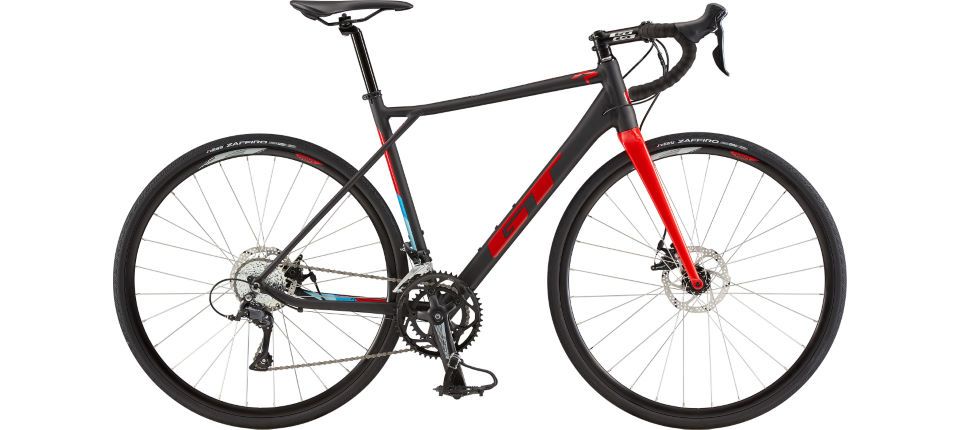 Available in extra small, small, medium, large, and extra-large sizes, GT GTR Comp, features a different frame material from the previous models. It has an alloy frame and a lightweight build for stress-free riding. However, professional, skilled mechanics build, test, and tune the bike to ensure you get high-quality models.
Besides the high performance, this product has style, strength, and speed you need to have an easy time on tarmac and other surfaces. It incorporates GT's best technologies that boost performance. Enjoy a fast, professional ride while using the bike. The manufacturer designs it for thrill-seekers and speedy riders. Regular readers will know we are big fans of the GT brand and the editor owns a GT Aggressor MTB.
The model is fast, high grade, and durable with a full carbon fork. It offers precision steering and supports excellent climbing capabilities to enable you to tackle a variety of terrains. Despite being lightweight, the bike is rigid, reliable, and remains stable in all riding conditions.
GT GTR Comp features a quick-shifting Shimano Sora drivetrain with nine gears. The bike runs on Alex wheels of 700 (622) size and 700×28c tyres. However, it utilizes mechanical disc brakes that provide you with superior stopping power and control through the toughest of rides. The compact chainset, micro-adjust seat post, and saddle work together to provide comfortable, efficient cycling. Use this modern road bike for long rides and leisure cycling if you like. It is ergonomic and fast while offering nine speeds to utilize.
What factors should you consider when buying a women's road bike?
The brands we have discussed above are examples of the best models to consider buying. One factor to consider during purchase is a lightweight design. You need a bike that will not be an extra load to steer during rides. How light a bike is depends on the material a manufacturer utilizes. Carbon and aluminum are worthwhile materials, as they are lightweight. Most frames are standard sizes and will fit onto a car bike rack.
You also need a bike with an efficient drive train. It should consist of high-quality components to keep you safe and ensure a stable riding experience. The tyres and wheel also matter. Make sure you buy a bike that suits you and with tyres that can handle all road surfaces. That way, you do not have to buy different bikes for various road conditions.
The other factor to keep in mind is the speed capability of the bike you are buying. If you are a speedy racer, you need a bike that allows you to enjoy thrilling rides. Check the gears on the model you are buying to ensure it is what suits you. While some brands have as much as 22 gears, some models have fewer numbers, such as eight. Swift-shifting gears are superb.
Regarding the general construction, a good bike should be lightweight but stable, reliable, and sturdy. Get a bike that can handle all-weather roads for your safety and easy maneuvering around terrains. If you like challenging cycling, find a bike that can handle tough climbs to ensure you have an easy time. Besides, it makes sure you find the right size for you. Check the size chart the manufacturer provides for guidance.
Women's Road Bike Sizing
When you buy a women's road bike online, each brand will have their own sizing chart. Below is a general guide to choosing the correct frame size for your height.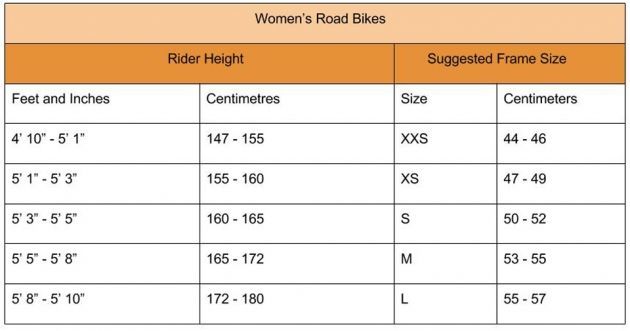 Final Thought
The market offers a wide range of women's bikes that it can be tough deciding which model to buy. From the above brands and buyers guide, you have an idea of the type of bike to purchase. That way, you avoid making the wrong purchases and have a wonderful time conquering climbs, racing, and enjoying leisure cycling as well.
---
Related Articles:
Best women's mountain bikes under £1000
Best cycling helmets for women